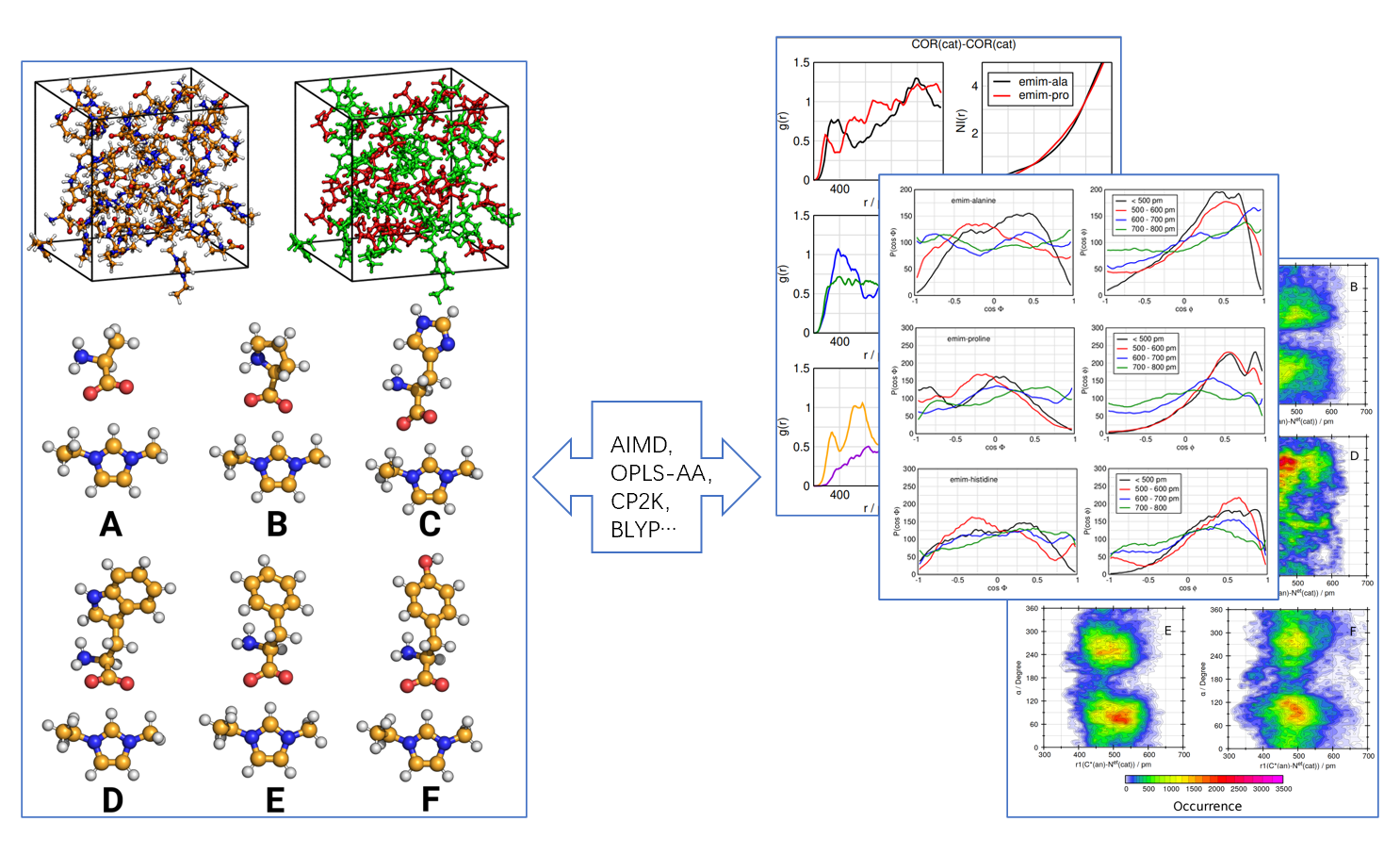 Locality and fluctuation effects in amino acid based ionic liquids.
In order to further investigate these examinations based on ab initio molecular dynamics simulations of amino acid based ionic liquids. Selected different kinds of amino acids as anions, and 1-ethyl-3-methylimidazolium (emim) as the cation.
Observe the dipole moment distributions, high degree of locality for ionic liquids systems, and present power and IR spectra,
Try to imply the reliable and consistent spectra data and can research more about hydrogen bonding.
Wenbo Dong
dong(at)thch.uni-bonn.de
Group: Prof. Kirchner, Mulliken Center for Theoretical Chemistry, Rheinische Friedrich-Wilhelms-Universität Bonn